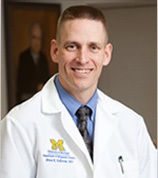 Brian Hallstrom, MD
Brian Hallstrom, MD is the Co-Director of MARCQI. He is a Clinical Assistant Professor of Orthopaedic Surgery at the University of Michigan. Dr. Hallstrom received his medical degree from Boston University before completing a residency in Orthopaedic Surgery at the University of Michigan. He completed an adult reconstruction fellowship at the Massachusetts General Hospital before returning to Ann Arbor to practice at St. Joseph Mercy Hospital. He joined the University of Michigan faculty in 2008.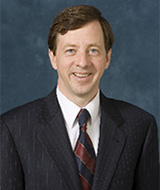 Richard E. Hughes, PhD
Richard E. Hughes, PhD is the Co-Director of MARCQI. He is an Associate Professor of Orthopaedic Surgery, Biomedical Engineering, and Industrial and Operations Engineering at the University of Michigan. He received his Bachelor of Science in Engineering from Princeton University and PhD from the University of Michigan. Prior to joining the University of Michigan faculty in 1998, he worked for the Centers for Disease Control and Prevention. He completed a post-doctoral fellowship at the Mayo Clinic in orthopaedic biomechanics.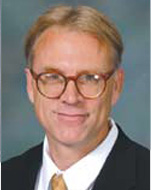 Mark E. Cowen, MD
Mark E. Cowen, MD is Chief, Clinical Decision Services at the St. Joseph Mercy Health System, Ann Arbor, MI. He received his undergraduate and medical degrees from the University of Michigan and a Master of Science (epidemiology) from the Harvard School of Public Health. He serves on the editorial board of the American Journal of Managed Care. Previously, he was Vice-President of Performance Improvement for Allegiance, LLC, a physician-hospital organization. He and his colleagues at the Quality Institute have extensive experience with using large databases of clinical and billing data to assess and improve health care quality.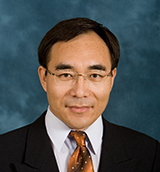 Thomas Zheng, PhD, MS, MSE
Thomas (Huiyong) Zheng, PhD, MS, joined MARCQI as an Expert Statistician in 2016. Prior to joining MARCQI, Dr. Zheng has been a senior staff in Biostatistics and faculty member, Associate Research Scientist, in the School of Public Health at the University of Michigan since 2004. He has BS, MS in Mathematics and PhD in Control Theory (NPU China) and post-doctoral in Scientific Computing (Tsinghua University China). He worked in the Electrical Engineering and Computer Science EECS and Industrial & Operation Engineering IOE University of Michigan as post-doctoral research fellow from 2000 to 2004 (also earned an MSE in IOE with a focus on Statistics and Quality Control). Dr. Zheng has published more than 50 peer-reviewed papers and book chapters in methodology and epidemiological/health studies. He has been a Principle Investigator or co-investigator in many research projects and playing leading role in analytics among collaborative studies.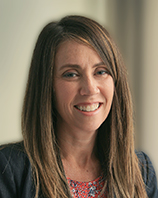 Heather Chubb, MS
Heather Chubb, MS, joins us as the Lead Statistician for MARCQI. She received her BS in Mathematics from the University of Michigan Dearborn and her MS in Biostatistics from the University of Michigan. She is a published statistician with a background in both healthcare and manufacturing settings. She joins MARCQI after nearly 10 years in the Michigan Medicine Dermatology department where she served as a co-investigator on many
research studies with faculty, residents and medical students.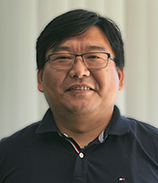 Qi Zhu, MS
Qi Zhu, MS, joins MARCQI as the Senior Database Analyst/Programmer. Qi is part of the MARCQI data analytics team with Dr. Zheng and Heather Chubb. Qi received his BS from Hohai University, China. At Michigan State, Qi completed two masters' degrees, one in Electrical Engineering and one in statistics. He has more than ten years of experience in data management and healthcare claims data analysis.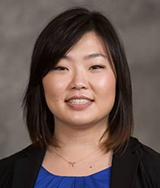 Tae Kim, BS, MHSA
Tae Kim is the Senior Project Manager for MARCQI. She received her BS and MHSA from The University of Michigan. Tae comes to MARCQI from the Michigan Urological Surgery Improvement Collaborative, MUSIC. She led their surgical outcomes initiatives (peri-operative, oncologic and patient reported outcomes, skills outcomes, skill workshops, video library). Tae has developed patient education and physician support materials along with launching two new initiatives within the urology collaborative. She joined MARCQI in 2019.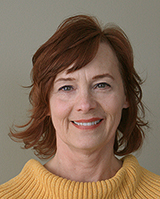 Jill Cone-Holden, BSN, RN
Jill is one of our Senior Clinical Information Analyst who graduated from Grand Valley State University and has a broad range of clinical expertise. For the past 12 years, she has focused on quality and performance improvement, with involvement in several databases in addition to CMS and TJC data. Jill joined the MARCQI Coordinating Center in March, 2018. She looks forward to being able to support you in reaching your goals!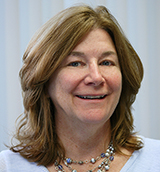 Mary Gumtow, BSN, RN
Mary Gumtow, BSN, RN is one of the Senior Clinical Information Analysts with MARCQI. She received her Bachelor of Science in Nursing from the University of Detroit Mercy. Mary joined MARCQI as a hospital Clinical Data Abstractor in 2011. In her previous position as a Clinical Informatics Nursing Analyst, Mary developed nursing and physician documentation and order sets in addition to training front line staff in the use of the electronic medical record. Mary's clinical background includes a broad range of specialties from Cardio-thoracic to Orthopaedics, Neurosurgery, Rehabilitation, Psychiatric and General Medicine. Mary joined the Coordinating Center staff in 2014.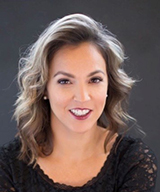 Erica Lemons,BS, RN
Erica Lemons is a Clinical Information Analyst, with five years of experience as a clinical data abstractor for MARCQI. She received her Bachelors in Kinesiology from Michigan State University and ADN from Oakland Community College. Erica's previous roles have included staff nursing in the Emergency and Orthopedic Departments. She has helped with many quality improvement projects including; reduction of blood transfusions, reduction of emergency visits for the post op patient, and implementation of PROS at physician offices.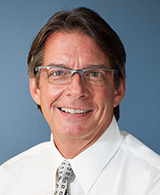 Clayton Lawler,BS, RHIT
Clayton Lawler, BS, RHIT. Clayton is a MARCQI Clinical Data Abstractor who graduated from Ferris State University and has a comprehensive background in healthcare. He obtained his RHIT certification and followed a career as a Medical Records Coder at Michigan Medicine for specialties. Later, he joined MLabs in the Department of Pathology, as a Financial Analyst working with external clients extensively on institutional accounts.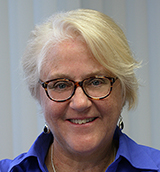 Anne Kagay-Lidster
Anne Kagay-Lidster is the Administrative Assistant for MARCQI. Anne received her Associates Degree from Washtenaw Community College in Visual Arts (Photography, Graphic and Web Design). In her previous position as a Lead Research Technician, she provided support to engineering projects with data processing, report preparation, and logistics. Anne joined the Coordinating Center staff in 2014.